Welcome To Betty Hartsell Tax and Bookkeeping Service
Taxes - Enrolled Agent
---
I am an Enrolled Agent license to practice by the IRS throughout the United States. My office resides in the state of California. As tax laws and regulations become more confusing and with the differences in Federal and State laws increasing, this is a good time to review your tax situation. And, there's nobody better than an enrolled agent - The Taxpayers "Tax Expert" - to help you.
---
Bookkeeping & Payroll - 20 Years Experience
---
I offer monthly and quarterly computerized bookkeeping services, including financial statements and sales tax reports. I also offer payroll services, active and after the fact, including reports and end of the year W-2's and 1099's. All work is performed accurately and on time. All services are confidential and secure.
---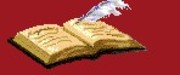 Where Accuracy and Quality Count and Price is Important!
Contact me for all your tax and bookkeeping needs by e-mail or at my office!
---
22150 Meadow Vista Way, Redding, CA 96003
Office: (530) 275-6708, Fax: (530) 275-2410
---